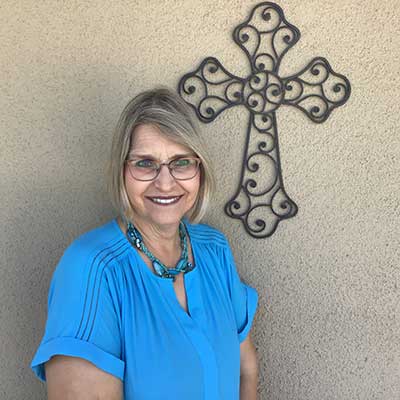 My name is Kathy Vick and I have been at Light of Christ Preschool since 1983. I graduated from Concordia University in Seward, Nebraska with a Bachelor of Science in Education and an Early Childhood Major. My husband Michael also began his teaching career in 1983 at Abiding Savior Lutheran School in Lake Forest. He teaches 8th grade homeroom, 7th and 8th grade history, boys PE, coaches various sports, and is the Athletic Director for the school. Our oldest son, Christopher, is the IT Director at Abiding Savior. Our son, Andrew, is a Recreation Specialist for the City of San Clemente Recreation Department. I love to do a variety of crafts, go camping with friends at Newport Dunes every summer, go to the beach, and shop (I love a good bargain!). I love teaching the children about Jesus and how much He loves them. I feel very blessed to be a part of the Light of Christ family.
---
My name is Kirsten Lizarraga I graduated with a BA in Early Childhood Education from Concordia University Irvine in 2004. I received a Call to Light of Christ Preschool directly out of college and immediately fell in love with the school, the staff, the philosophy, and the congregation. They are truly our church family! If you sign up for the Before School Care you'll get to hang with me!
My husband Jose and I have two children, a daughter and son. We are avid campers, hikers, photographers, urban explorers, board game enthusiasts, and we enjoy the occasional karaoke set. I am so blessed to be a part of the Light of Christ family.
---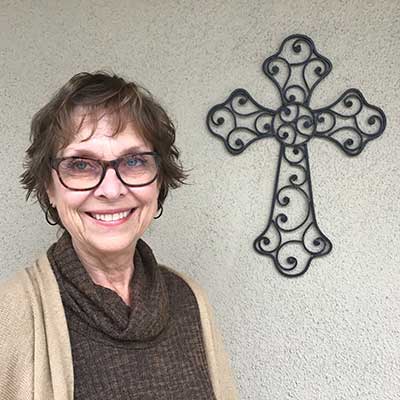 I am Cindy Johnson. I grew up in a wonderful, Christian family in Ft. Wayne, IN. I have had a passion for teaching for as long as I can remember – just ask my stuffed animals and dolls way back then! So it was a natural step to obtain a BA degree from Concordia Teachers College, Chicago. I have enjoyed teaching many grade levels throughout my career, but when my husband's and my 3 children entered their preschool years, I fell in love with early childhood education and have remained with the little ones ever since. What a blessing to be able to observe their enthusiasm and love of learning on a daily basis! My classroom frog, Lilypad, is equally excited about being with children. Her natural lifespan of 5 years has turned into 15! As well as putting children at ease as soon as they enter my classroom, she serves as the mascot for our classroom motto- Fully Rely On God! The Lord has been faithful to that promise as He lead our family to Irvine in 2007. I am extremely grateful to be a part of His plan and this amazing Light of Christ family all these years! May you feel that love and experience the specialness of this place when you visit us here at L.O.C.!
---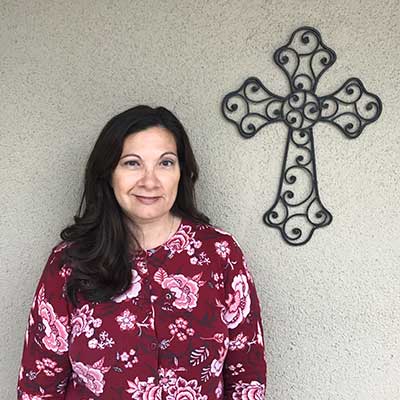 My name is Brenda Ruehs and I have been at Light of Christ Preschool since 2012, first as a teacher's aide, then as a teacher. I live in Irvine with my husband Jonathan, my son Noah and my other son Sam. My daughter Taylor is a graduate of Concordia University Irvine.
I earned a Bachelor's in Business Administration with an emphasis in Management from Concordia University Irvine and completed my early childhood education at Saddleback College in Mission Viejo. I love to teach and express myself through music! Whether its math or writing, you'll often hear me singing a happy tune that helps teach our lesson. What a blessing to be part of the L.O.C. family!
---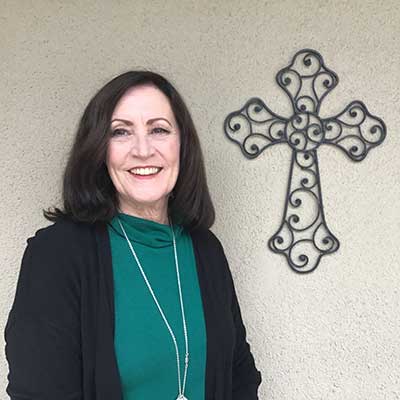 My name is Sheryl Grobelch and I have worked at Light of Christ Preschool since 1988, first as a teacher's aide, then as a teacher, and in 2010 I was asked to become the director of the preschool. During my years working as an aide I made the decision to go back to school where I earned my BA from Concordia University Irvine.
I live in Irvine with my husband Michael, who serves as a pastor of two churches as well as the owner of his IT business.
We have two daughters, Melanie and Natalie both are married and between them we have three grandchildren, Isabelle, Jackson, and Jenson.
God has blessed my family in many ways and being here at Light of Christ Preschool is just one of them.