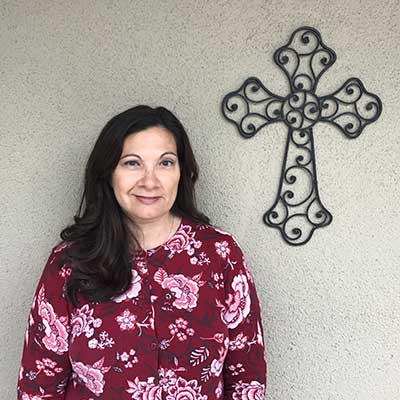 My name is Brenda Ruehs, and I am the two's/three's teacher. Welcome to our class! Light of Christ Preschool offers a Half-day and Full-day 2/3-year-old developmental/hands-on age-appropriate program. Click here for half-day and extended-day program options.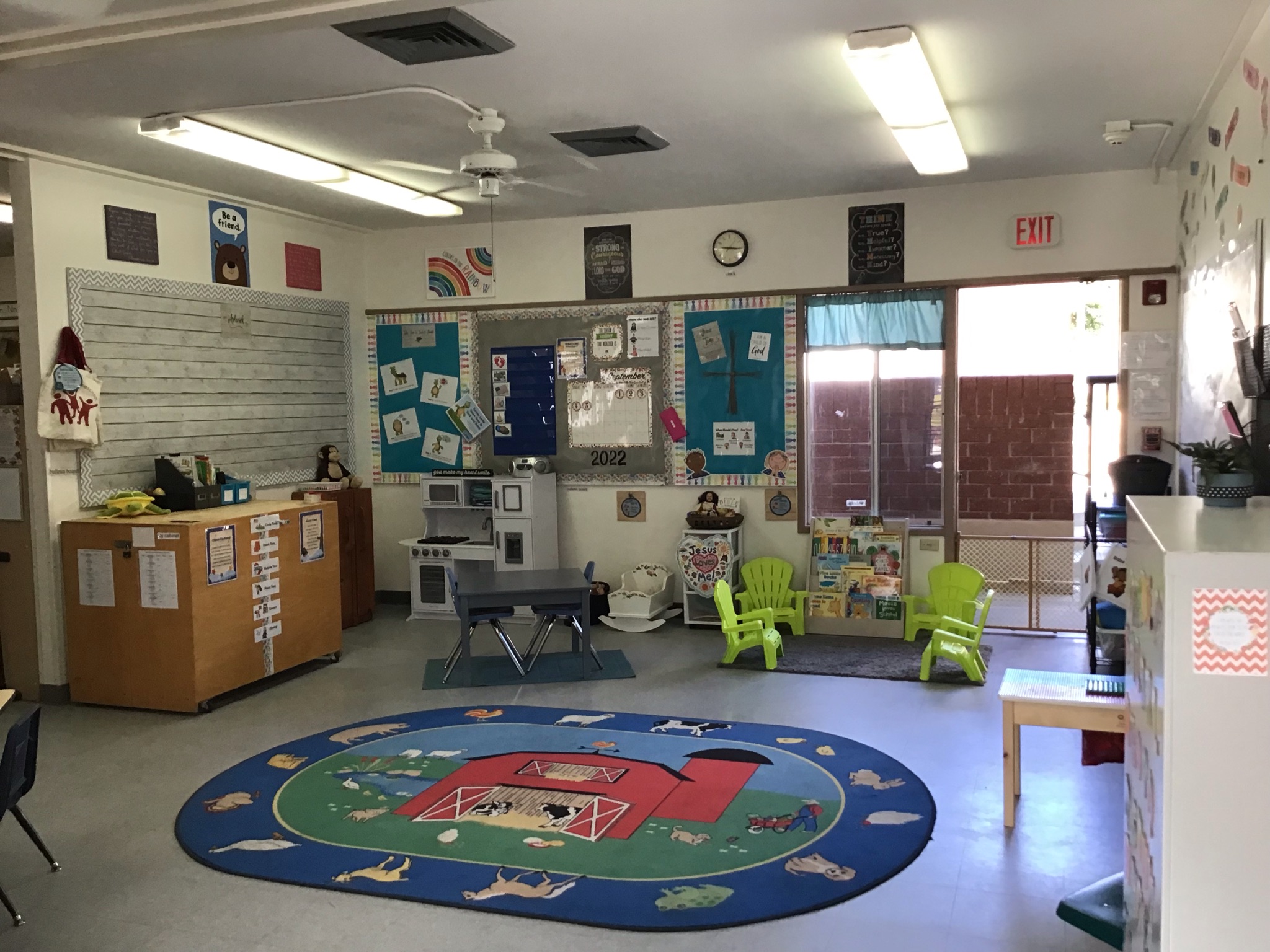 Together, your child and I will learn so much about the world around us, how to get along with others, and what responsibility for a two and three-year-old looks like. I take a combination approach, where developing social-emotional skills and contributing to the classroom are just as important as academics.

Children can resort to physical means of communication because they often don't have the verbal skills to express frustration and other feelings. Therefore, our curriculum includes two essential areas: Social-Emotional Learning (teaching children to recognize/express their feelings, wants/needs, self-regulate when upset, etc.) and Independent Life Skills (independently using the bathroom, getting dressed, putting our things away, etc.) Establishing positive character traits, including how to be responsible, is vital for becoming productive, caring adults.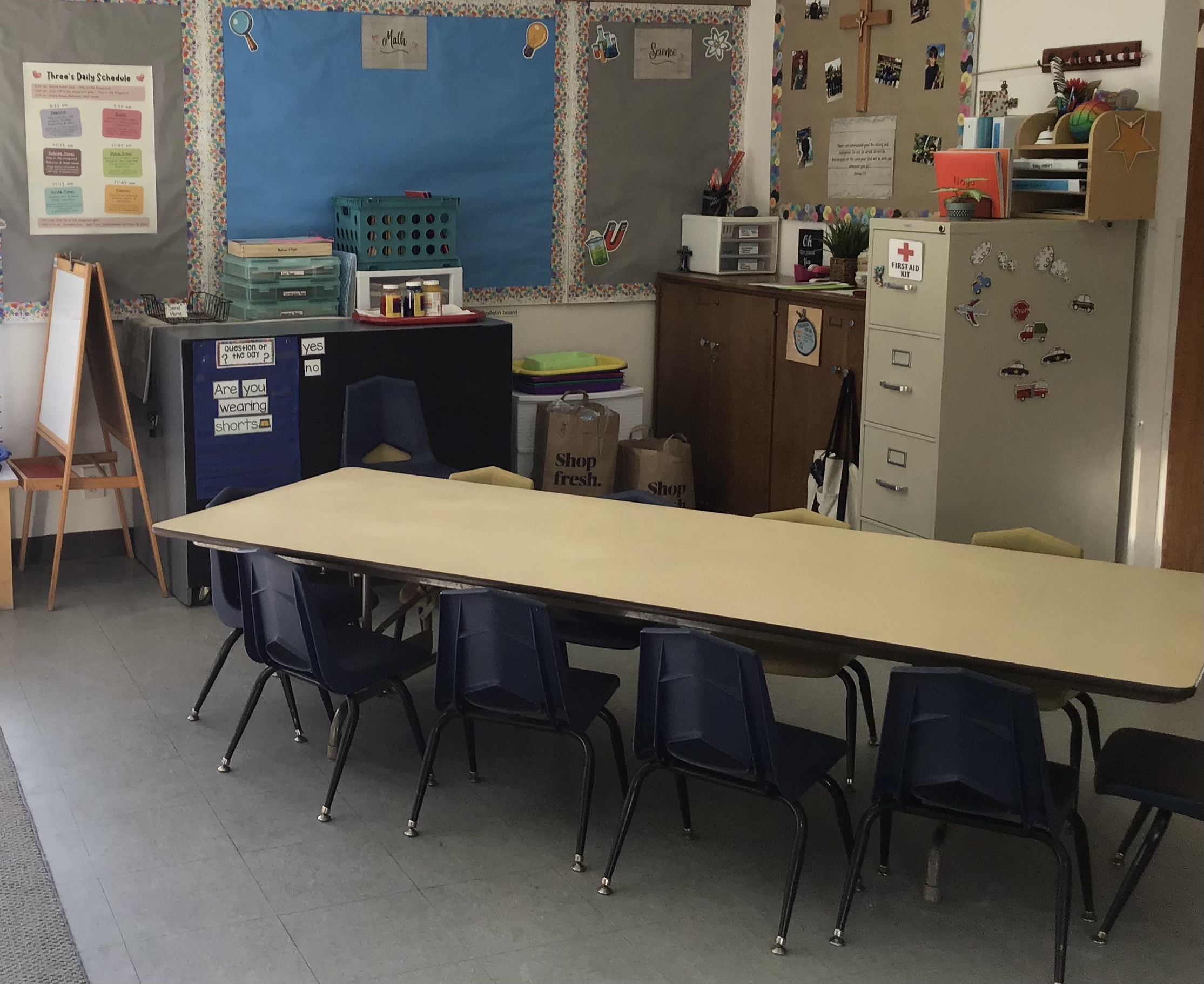 I introduce academics through hands-on activities incorporating fine motor skills, gross motor skills, creative expression, literacy skills, math skills, and science exploration. Some children catch on, others not yet, which is developmentally appropriate. The children will also hear simple stories from the Bible, and teachers will make connections back to God's love for them throughout the day.

In our 2/3 class, the children will play and learn together, allowing them to stimulate each other's growth. The younger children will look up to the older ones as role models, and the older children will have the opportunity to be mentors, developing self-esteem and self-confidence. We also split the class by age during snack, centers, and at the closing, allowing the teachers to work with the children in small groups for individualized instruction and play.
By the end of the year, children are ready to move on to the 3 or 4-year-old program.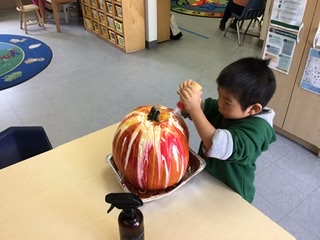 Daily Class Schedule

AM


8-9 Before School Childcare
9:00 Arrival/Outside Play Time (gross motor activities and free play on the playground)
9:30 Bathroom/Potty Training/Diaper & PU Check
9:50 Bathroom (empty sand from shoes and wash hands)
10:00 Jesus Time (bible lesson, praise song, and prayer)
10:15 Snack Time (Split Class- review daily schedule, socialization, nutrition)
10:30 Morning Circle Time (SEL, science, or math activities)
10:40 Inside Time/(Split Class -Centers, art, and table activities)
Diaper & PU Check
2's Class- Storytime and Fingerplays
11:00 Bathroom/Potty Training/PU Check
11:35 Clean Up
11:40 2's Class Lunch Time/Inside Time
3's Class Share Bag/Closing Activity (show & tell, storytime, music, gross motor activities
12:00 3's Class Dismissal/2's Class Diaper Check
12:30 2's Class Dismissal
PM Extended Day
12:00 Lunchbox (Bathroom, lunch, wash hands, playground)
1:00 Read & Rest Time
1:30 Play Time, Large Group Activities
3:00 Bathroom and Snack
3:30 Outside Time
4:30 Inside Activities/Closing
5:00 Dismissal at Playground Gate