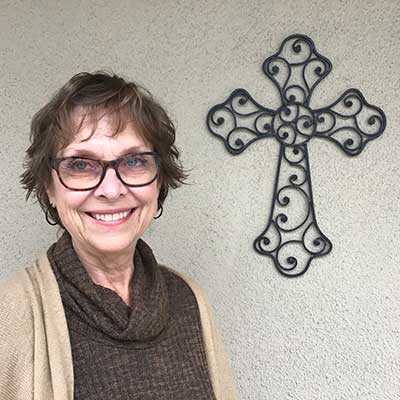 My name is Cindy Johnson, and I am the TK teacher. Welcome to the TK class! Light of Christ Preschool offers a Transitional Kindergarten class with a developmentally and academically appropriate curriculum for 5-year-olds who need an additional year between Preschool and Kindergarten.
Click here for half-day and extended-day program options.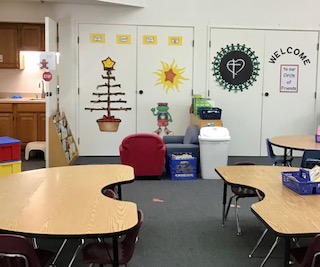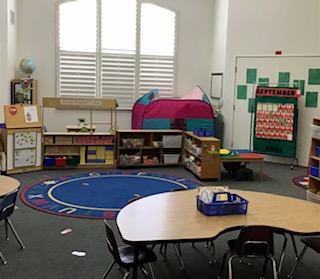 As our philosophy states, it is understood and believed that each child is a unique individual created by God who matures at his/her own rate of development. It is further recognized that children learn primarily through play, utilizing varied and appropriate "hands-on" experiences. This daily exposure to educational concepts allows learning to happen when the child is ready. So, in planning for the day, the whole child is in focus as s/he is challenged to progress individually in all areas of growth (spiritual, intellectual, social, emotional, and physical).
As a result, teachable moments occur continually throughout the day. All curricular areas (art, language, math, motor skills, music, religion, science, and social studies) are incorporated into the days' activities while exploring a particular theme or unit of study. The themes have been designed with the child's interests and needs in mind and their academic readiness for Kindergarten.
The environment is set up in such a way that learning is fun! It is inviting to the child and stimulates investigation, discovery, and interaction with the materials, other children, and adults. It nourishes the development of problem-solving, social skills, and being able to think independently. The child's self-esteem and drive for learning are continually encouraged and praised so that his/her greatest learning ability may be reached.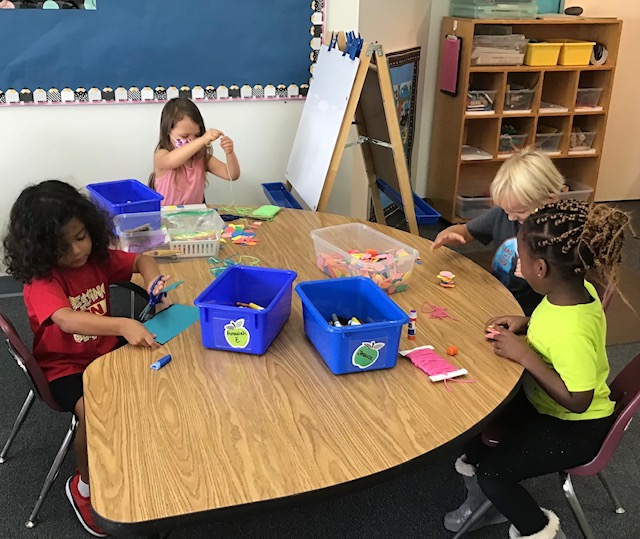 The daily program offers a routine that is flexible with a balance of child-initiated and teacher-guided activities. There are both large and small group activities, as well as time for individual attention. In addition to those experiences, the children "work" in centers each day that provides hands-on learning in a general way for each curricular area. Various teaching methods are also used throughout the units to accommodate each child's learning style further. In this way, children feel comfortable and successful and have an enthusiastic desire to learn so that, by the end of the year, they are ready for Kindergarten.

Daily Class Schedule

AM


8-9 Before-School Childcare
9:00 Arrival (handwashing, cubby, name job, morning work)
9:15 Opening (attendance, birthdays, calendar, flag)
9:25 Jesus Time (praise song, bible Lesson, bible verse memorization, prayer)
9:40 Skill Time/ Lrg & Sm Groups (language, math, science, gross motor & fine motor development, name writing, music)
10:00 Centers & Individual Instruction (art, language, building, pretend, discovery, fine motor, one-on-one work, clean-up, bathroom)
10:40 Snack Time (question of the day, wash hands, mystery bag)
11:05 Outside Time (gross motor activities, free play on the playground, wash hands)
11:40 Skill Time (letter/number practice, fine motor/ gross motor activities)
11:50 End of Day Activities (learn and review theme-related songs/poems, read and discuss theme-related books, PE, music)
12:00 Dismissal/ Pick-up (TK Classroom)
PM Extended Day
12:00 Lunchbox (Bathroom, lunch, wash hands, playground)
1:00 Read & Rest Time
1:30 Play Time, Large Group Activities
3:00 Join Children Downstairs (bathroom/ snack)
3:30 Outside Time
4:30 Inside Activities/Closing
5:00 Dismissal