My name is Kathy Vick, and I am the four's teacher. Welcome to the four's class! Light of Christ Preschool offers a 4-year-old developmentally and academically age-appropriate class. Click here for half-day and extended day program options.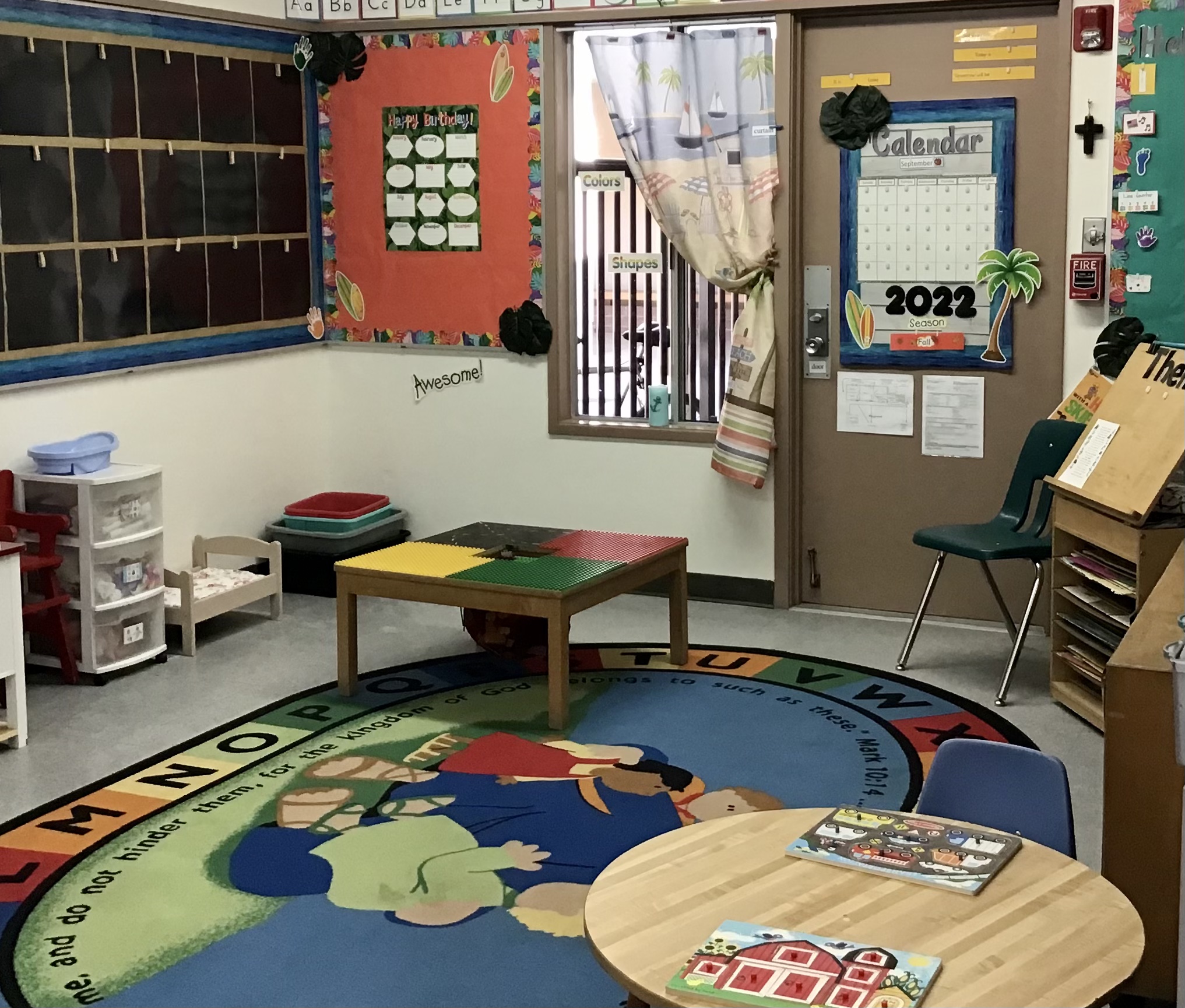 As our philosophy states, it is understood and believed that each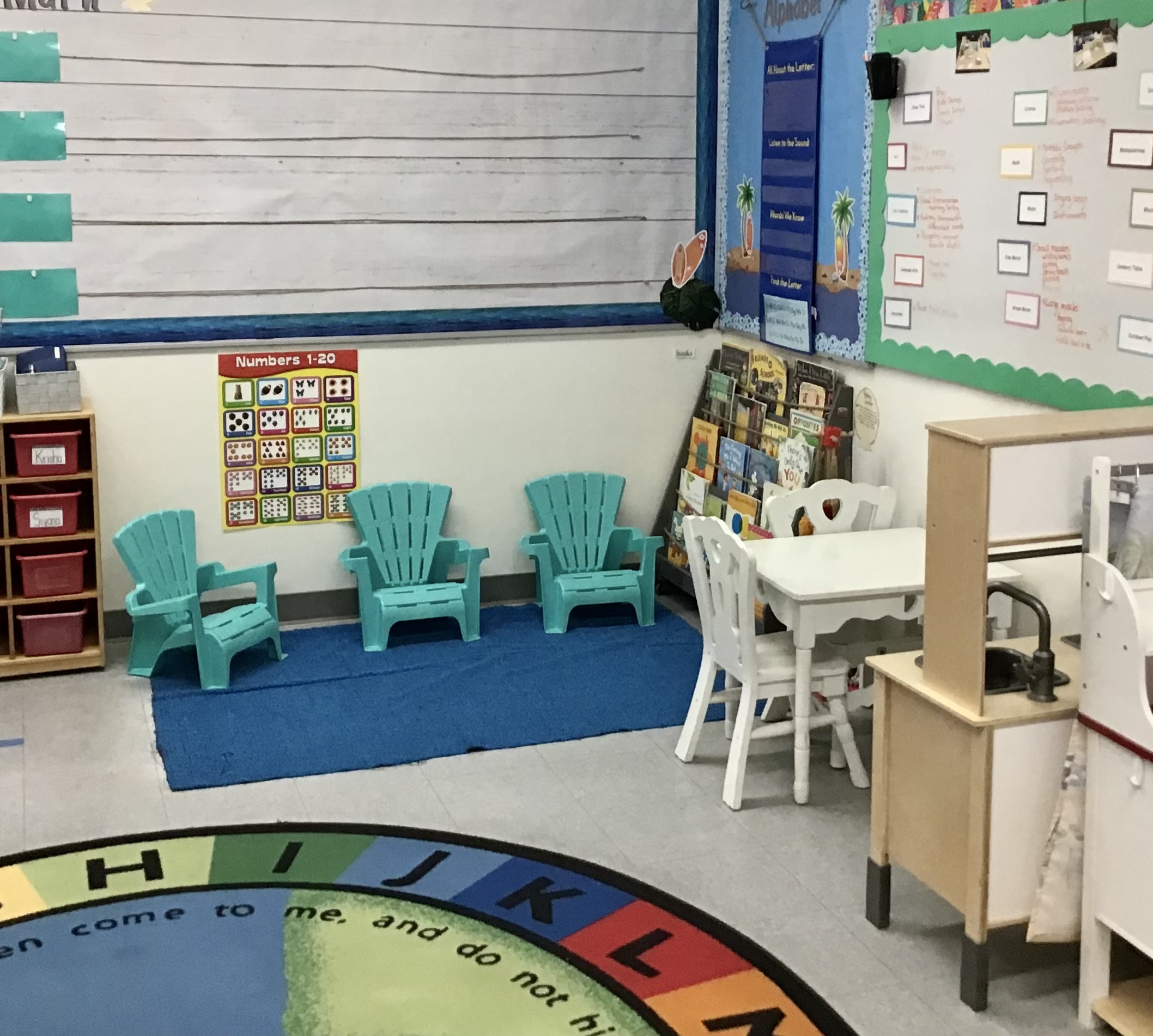 child is a unique individual created by God who matures at his/her own rate of development. It is further recognized that children learn primarily through play, utilizing varied and age-appropriate "hands-on" experiences. This daily exposure to educational concepts allows learning to happen when the child is ready. So, in planning for the day, the whole child is in focus as he/she is challenged to progress on an individual basis in all areas of growth (spiritual, intellectual, social, physical, and emotional).
All curriculum areas such as Jesus Time, art, math, science, language, motor skills, music, and social studies are incorporated throughout the day's activities. We explore different themes through the year, encouraging investigation, discovery, interaction with the materials, social skills, problem-solving skills, as well as being able to think independently. The child's self-esteem and drive
for learning are continually encouraged and praised in order that his/her greatest learning ability may be achieved.
The daily routine is flexible, offering both large and small group activities as well as a balance of child-initiated and teacher-guided activities. Included in the daily routine is a"one on one" teacher/student time where the teacher will work with each child on Visual/Auditory Discrimination, Visual/AuditoryMemory activities, Receptive/Expressive Language, Reasoning/Task Tray activities, and Fine Motor/Gross Motor Activities.
By allowing the child to explore, create, and imagine in a developmentally and academically age-appropriate environment. Each child can become an independent learner, which will prepare them for our TK program.

Daily Class Schedule

AM


8-9 Before School Childcare
9:00-9:15 Arrival – Wash hands - Free play - Wash hands
9:15-9:45 Opening (prayer, calendar, birthdays/special days, flag), Jesus Time (Bible story, Jesus songs, attendance, helpers, calendar, talk about the unit for the week)
9:45-10:15 Snack/Wash hands
10:15-10:45 Outside Play (bikes, sand toys, balls, easel painting, activity of the week)
10:45-11:00 Bathroom/Wash hands
11:00-11:55 Inside Centers - Art Activity, Manipulatives, Fine Motor Activities, 1 on 1 activity/Wash hands as needed/Share/Learning Concepts/Story/Gross Motor Activity/Music Activity/Language Activity/Math Activity/Science Activity/Game)
11:55 Goodbye Song
PM Extended Day
12:00 Lunchbox (Bathroom/ lunch/ wash hands/ outside play)
1:00 Bathroom/ Wash Hands/ Rest Time
2:00 Inside Free Play/Table Activities
3:00 Bathroom/Snack/ Wash Hands
3:30 Outside Time
4:30 Inside Activities/Closing
5:00 Dismissal